New England is known for some of the nations most haunted houses… Some of them which are known for their gruesome murders which took place inside their haunted walls and some just known for a makeup job that can haunt you in your sleep… Literally, you might not sleep again. We've narrowed down the top ten scariest places to visit around the Boston area this 2015 Halloween season.
TOP TEN HAUNTED HOUSES NEAR BOSTON… 
BARRETT'S HAUNTED MANSION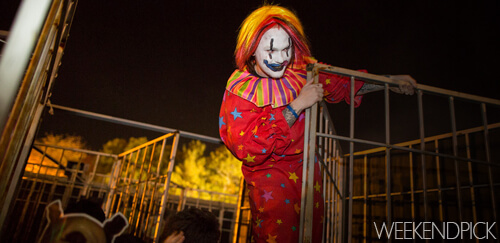 Barrett's Haunted Mansion is scary enough. But for two nights only they have what is called "Darkness Unleashed". On October 20 and October 27 from 7pm-11pm the house is in complete darkness and the creatures throughout are no longer bound by the rules. Reservations for this show for groups of 2-5 people are required and you must be 18 years of age. Oh – and you have to sign a waiver before entering.
Where: Barrett's Haunted Mansion | (781) 871-4573 | 1235 Bedford St | Abington, MA 02351
Distance from Boston: 19 Miles
---
WITCH'S WOODS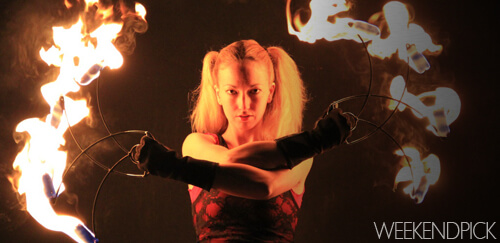 The woods at night are creepy enough but add in some of the most terrifying costumes and actors and you're guaranteed to get spooked. Take your chances roaming through the woods of Westford!
Where: Witch's Woods | (978) 692-3033 | 79 Power Road | Westford, MA 01886
Distance from Boston: 29 Miles
---
NIGHTMARE NEW ENGLAND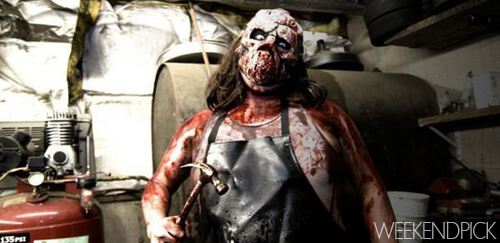 Spooky world presents Nightmare New England with terrifying haunted houses and a brand new Haunted Hayride. Situated outdoors along the banks of the Merrimack River, visitors venture in to the sinister countryside as a central character in our twisted trails of terror. Come prepared and try to keep your eyes open.
Where: Nightmare New England | (603) 424-7999 | 454 Charles Bancroft Hwy | Litchfield, NH 03052 
Distance from Boston: 50 Miles
---
LIZZIE BORDEN HOUSE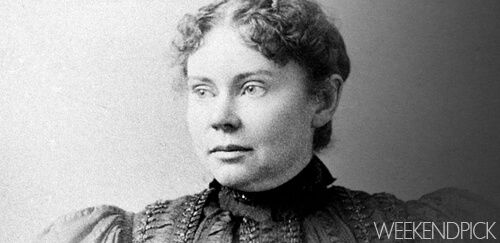 Lizzie Borden took an axe, gave her mother forty whacks. When she saw what she had done, gave her father forty-one. Abby and Andrew Borden were murdered at their home on the morning of Thursday, August 4, 1892. Speculations say it was their daughter, Lizzie – however it was never proved in a court of law. Really feel like being creeped out?? Stay overnight in the house.
Where: Lizzie Borden House |  (508) 675-7333 | 230 2nd St |  Fall River, MA 02721
Distance from Boston: 54 Miles
---
HYSTERIA AT CONNORS FARM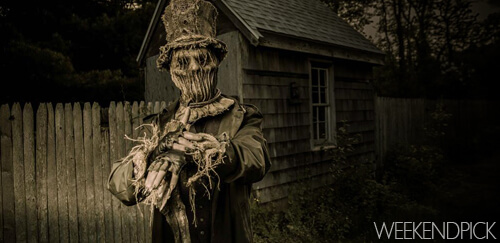 Are you one of the many zombie lover fans? Ever dream of hunting zombies?? Well – Hysteria at Connors Farm has made that possible. Paint guns – that is. Shooting zombies not your thing? They have a haunted farm, which is sure to give you some screams.
Where: Hysteria at Connors Farm |  (978) 777-1245 | 30 Valley Road | Danvers, MA 01923
Distance from Boston: 28 Miles
---
FRIGHT KINGDOM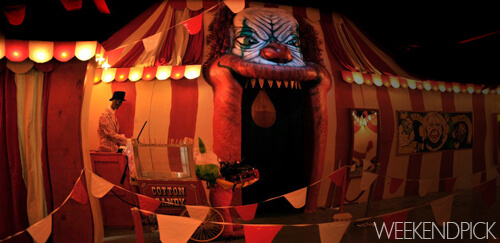 Rain or shine – the scare will go on! Fight Kingdom – known for New England's largest indoor attraction. The costumes and sets in this one are insane and remember – its inside so once that door shuts behind you, you're locked in.
Where: Fright Kingdom | (603) 809-1173 | 12 Simon Street | Nashua, NH 03060
Distance from Boston: 43 Miles
---
HAUNTED OVERLOAD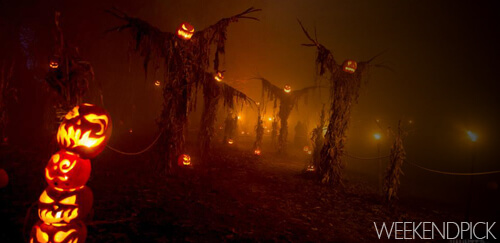 Ever been lost in the woods? Now put some twisted creatures and award winning props, hand made sets and entertainment in there and you are bound to be terrified. Tickets sell out for this show so we recommend purchasing ahead. Night terrors come free with ticket purchase.
Where: Haunted Overload | (603) 868-2111 | 66 Lee Road | Lee, NH 03861
Distance from Boston: 72 Miles (A little bit of a stretch but worth the drive)
---
FACTORY OF TERROR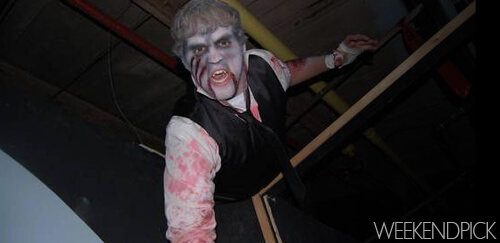 With five different ways to totally freak you out from "Clown College" to "Zombie Alley" – Factory of Terror in Worcester is exactly as it says, a complete factory of terror.
Where: Factory of Terror | (508) 324-1095 | 344 Franklin Street | Worcester, MA 01604
Distance from Boston: 46 Miles
---
FEAR TOWN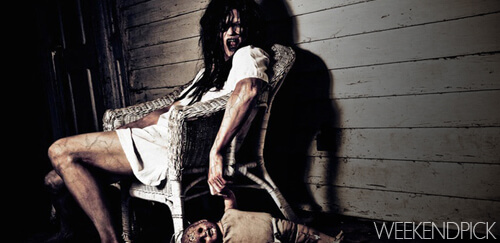 Fear Town Haunted House is a massive outdoor haunted attraction that is unlike anything you have ever experienced. Located deep in the woods at Seekonk Speedway, Fear Town will take you on a terrifying journey in and out of the run-down buildings that have been hidden for decades. As you progress through the trail, monsters will come at you from all angles to try and make you a permanent resident of the woods.
Where: Fear Town | (508) 296-0661 | 1710 Fall River Avenue | Seekonk, MA 02771
Distance from Boston: 56 Miles
---
CHAMBERS OF TERROR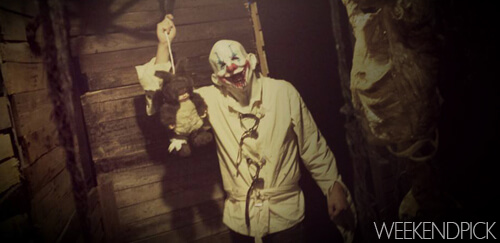 Located in one of the most "haunted" cities in Massachusetts is the Chambers of Terror. Take your chances and walk through this haunted house and follow with some of the which museums and ghost tours in downtown Salem.
Where: Chambers of Terror | (978) 741-0002 | 59 Wharf Street | Salem, MA 01970
Distance from Boston: 18 Miles