The main bar at Carrie Nation Cocktail Club, heavily stocked with whiskeys, enticing cocktails, and a knowledgeable staff would surely be enough to have Carrie Nation herself pounding at the door, hatchet in hand. Its sleek design and ample seating allows for the signature cocktails (boasting the monikers of Cops & Robbers, Writers & Fighters, and so on) to keep the evening's conversations interesting and the drinks  flowing well into the night.
Walking up to the second floor, you are met with one more room, The Speakeasy, Beacon Hill's latest refuge delivering an intimate club feel for all. Pool tables, plush seating, and the lingering smell of bourbon provide a haven for a relaxing after-dinner drink.
Aside from the nourishment and libations, Carrie Nation's team strives to give Boston a new and exciting guest experience, one that encourages thoughtful conversation and borrows a little inspiration from an iconic era of our great history.
A LOOK AT CARRIE NATION COCKTAIL CLUB…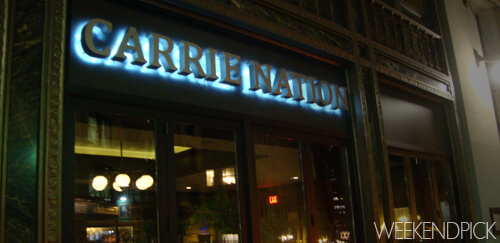 Main Entrance 
---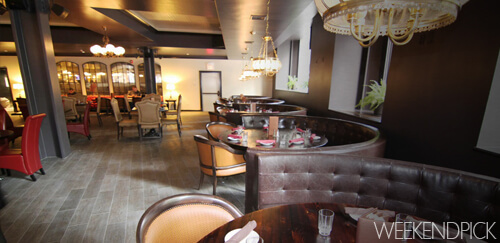 Restaurant Area 
---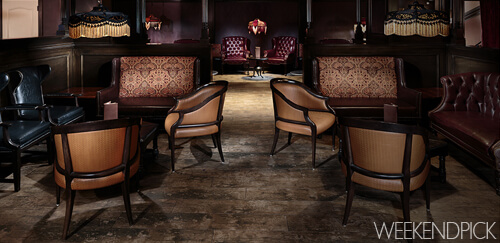 Back Area Speakeasy 
---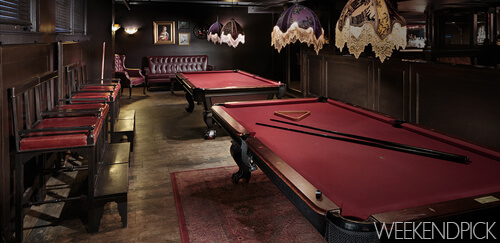 Speakeasy Pool Area
---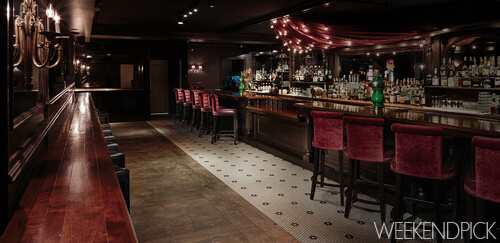 Speakeasy Bar Area
---
Hours: Monday – Tuesday: 11:00 AM -12:00 AM | Wednesday – Saturday 11:00 AM – 2:00 AM and Sunday 10:00 AM – 12:00 AM
Dress Code: Business casual
Phone: (617) 227-3100
Address: Carrie Nation Cocktail Club | 11 Beacon Street | Boston, MA 02108