Whether you are celebrating a birthday, promotion at work or the fact that you simply made it through another week of work…. Your Celebrating! Start the night at Towne Stove & Spirits, a trendy fairly new restaurant in the Back Bay. With the extensive drink menu, top 40's playing over the speakers and the option for casual or more formal dining, Towne is the perfect place to start your night. We highly recommend going with the raw bar for starters following with the charcoaled Scottish Salmon or the Cowboy Steak Bone In 18oz. Pair this with a Jim and the Giant Peach cocktail and the Apple Tartine for dessert and your meal is officially complete.
After a few Jim and his Giant Peaches, take the party over to the Emerald Bar and Lounge located at the Revere Hotel. This hidden gem of Boston represents the Emerald City with its green specialty lighting and unique décor. Looking for a real exclusive feel? Book the Ruby Room for your VIP party, a secret room with a private bar. If you're looking to just have a few drinks here and keep the night moving, take a seat at the bar and sip on one of their incredibly creative cocktails and take in the incredibly eye catching décor.
From Emerald, grab an Uber and hit up GEM nightclub (open only on Saturdays). This swanky downtown Boston nightclub and restaurant mimics the New York club ambiance with Las Vegas energy. Flying in top DJs from around the US, GEM nightclub delivers an experience you wont forget. To really make this feel like a celebration, we highly recommend booking a table in the VIP room. Maybe you'll get lucky and a giant bunny will hand deliver your bottle.
Getting hungry again?? Head over to New York Pizza on Tremont where not only will you receive a delish fresh giant slice of pizza, but also may make some new friends and maybe even have a little entertainment to end the evening. 2 AM pizza in the common is anything but dull.
Key Info: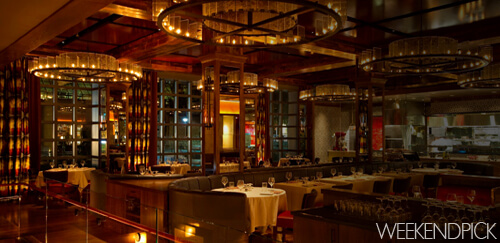 Stop 1: Towne Stove & Spirits | 900 Boylston Street Boston, MA 02115 | Open daily till 2AM | Reservations recommend for dining only | (617) 247-0400
---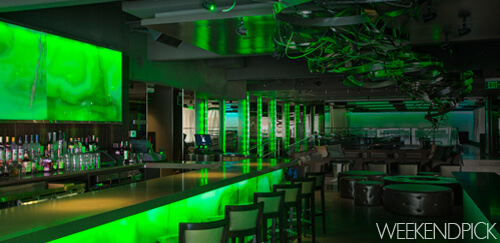 Stop 2: Emerald | 200 Stuart Street Boston, MA 02116 | Open daily hours vary by day | Reservations recommended for VIP table service and required for Ruby Room | (617) 457-2626
---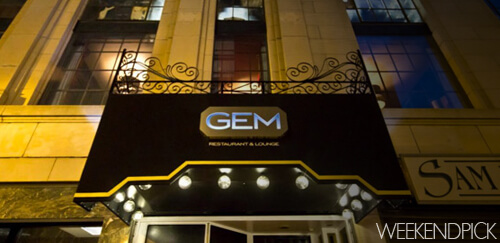 Stop 3: GEM | 42 Province Street Boston, MA 02108 | Saturday 9:00 PM – 2:00 AM | Reservations highly recommended for VIP table | (617) 482-1213
---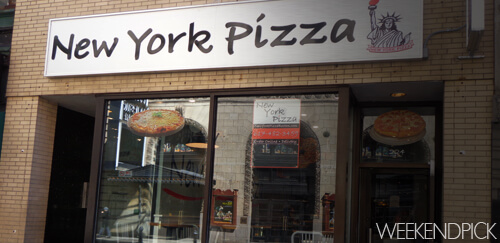 Stop 4: New York Pizza | 224 Tremont Street Boston, MA 02116 | Open daily till 3AM | (617) 482-3459