Start the night with a solid base… We all know you're going to need it! We recommend reserving a table at Lolita Cocina Tequila Bar. Serving Mexican-Inspired Cuisine and a selection of 180 choice tequilas. Did someone say shots? And at the end of your dinner be sure to ask for the complimentary rock-candy tower of cotton candy!
From there Uber it to the W Lounge located on the main floor of the W Hotel. Warm up by the fireplace and sip on one of their signature craft cocktails. One of our seasonal favorites is the kumquat martini. The W Lounge is known to bring in some hot local DJ's on select weekend nights.
After you've had a few pre-party cocktails and are ready to kick the night up a notch, grab an Uber and head over to Alibi at the Liberty Hotel. Prepare for a night of being locked up in these jail themed nightclub.
And there's no shame diving into one of our late night eats picks here.
Key Info: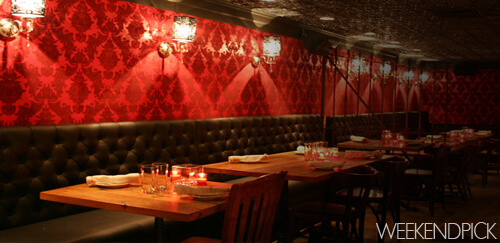 Stop 1: Lolita Cocina Tequila Bar | 271 Dartmouth Street, Boston, MA 02116 | (617) 369-5609
. . . . . . . . . . . .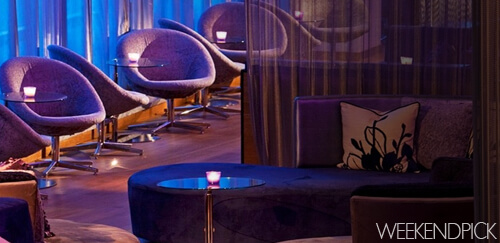 Stop 2: W Lounge | 100 Stuart Street Boston, MA 02116 | (617) 261-8700
. . . . . . . . . . . .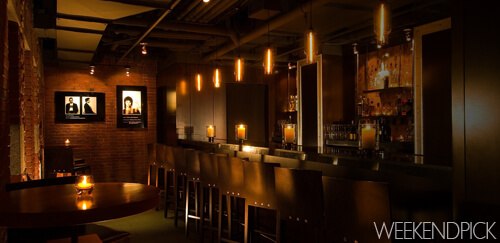 Stop 3: Alibi | 215 Charles Street | Boston, MA 02114 | (857) 241-1144