Start your night out at the Bond Lounge located in the Langham Hotel. This former Federal Reserve Bank has kept is character but amplified it with sophisticated stylish design. With huge glamorous chandeliers hanging from above, you'll sip on your drink in class. This place just screams money…
Then head out to dinner at Mooo a modern steakhouse located in Beacon Hill. Chef/Owner Jamie Mammano uses his culinary expertise to create classic, yet modern steakhouse dishes. Pair it with their wine selection to get the full experience. The restaurant's warm modern décor provides a relaxed, sophisticated atmosphere making it one of our favorite picks for dining.
Keep the evening going and head over to the classic modern day speakeasy cocktail club, Carrie Nation. This is one of our favorite spots in Boston right now, a classy old speakeasy vibe with a modern day twist with pool tables and savvy cocktail menus. The club is named after Carrie Nation who was a radical member of the temperance movement in pre-prohibition America. She used to vandalize taverns using her hatchet. Take a seat, sip on one of our picks, the Archer's Evening Law and steer clear of any hatchets swinging.
Key Info: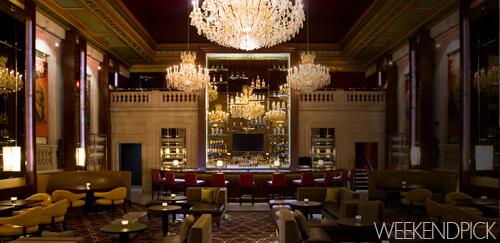 Stop 1: Bond Lounge | 250 Franklin Street, Boston, MA 02110 | Open daily hours vary by day |  (617) 956-8765
---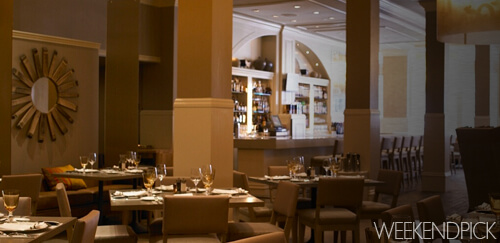 Stop 2: Mooo | 15 Beacon Street Boston, MA 02108 | Open daily hours vary by day | Reservations recommended for dining only | (617) 670-2515
---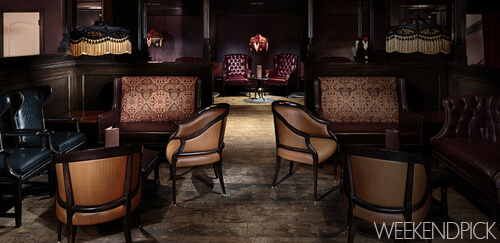 Stop 3: Carrie Nation Cocktail Club | 11 Beacon Street, Boston, MA 02108 | Open daily hours vary by day |  (617) 227-3100