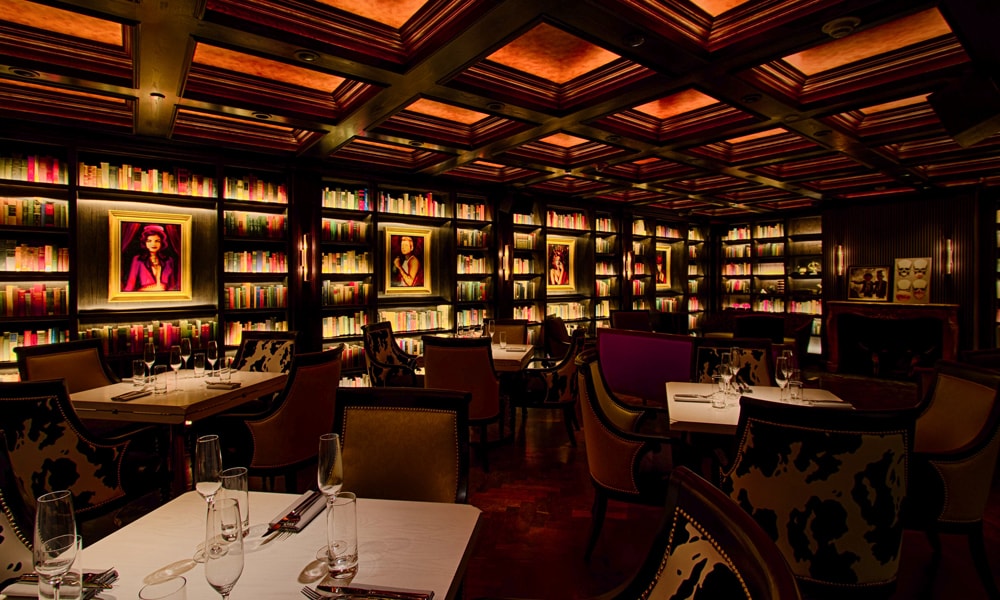 Yvonne's is one of Boston's newest restaurants that puts a modern spin on the classic supper club, serving refined and internationally influenced New American cuisine. The trendy yet classic atmosphere  showcases crystal towers filled with cocktail punches, elegant chandeliers and a mahogany wood library bar.
Upon entry, similar to a speakeasy, there's someone waiting out front that dials the host stand to make sure you have a reservation, or to see if bar seats are available. You are then led inside to the host stand where they confirm your reservation and seat you.
The social sharing plates allow you to hang out and talk for hours on end without realizing what time it is (no windows).
A LOOK INSIDE YVONNE'S SUPPER CLUB…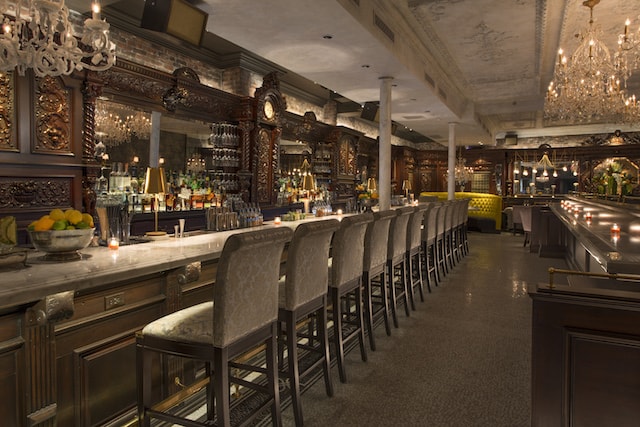 Yvonne's Bar Area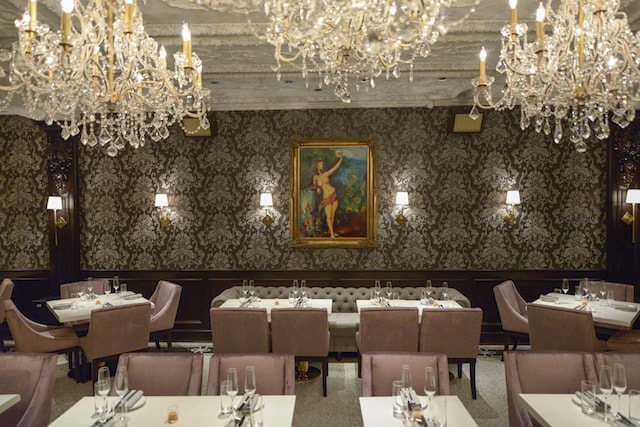 Yvonne's Dining Area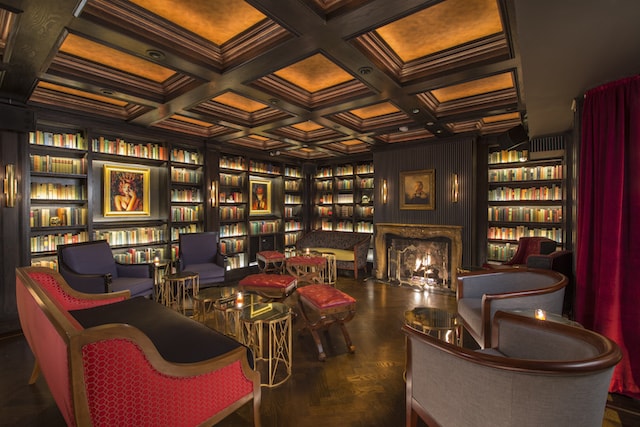 Yvonne's Lounge Area 
Restaurant Details… 
Hours: Monday – Sunday 4:00 PM – 2:00 AM
Dress Code: Upscale Trendy
Menu: Dinner and Cocktails 
Phone: (617) 267-0047
Address:  Yvonne's | 2 Winter Pl | Boston, MA 02108