Start out the night at Stoddards, home to original tenant Chandler's Corset Store. In keeping with the historic theme, you'll find an array of corsets hung on the walls while sitting at the carefully designed replica of the "Del Monte #1" imported 30' bar. The barkeeps carefully hand craft each beverage and add in their hand shaved or chipped ice into every cocktail. In keeping with the historic spirit, our beverage pick here is the Air Mail – 1949 made with Bacardi 8, lime, honey and a little bit of the bubbly.
Getting hungry? Hop in a cab and head over to the South End where the newly opened modern speakeasy restaurant and bar Wink & Nod resides. They operate a rotating kitchen and every six months invite new restaurant group into their kitchen to experiment with bold dishes and inspired cocktails, creating new experiences for guests. Want to put a little hair on your chest? Ask to join their Scotch Club. For just a $20 initiation fee, you'll have access to some of the rarest, sought-after whiskeys that even some top collectors can't obtain. Simply place your membership coin onto the dining table and begin the tasting. The membership also includes special event invites to exclusive dinners, distillery tastings and member only prize giveaways.
Since this is your "chill" night, we recommend sticking around Wink & Nod and take it to the bar to continue sipping on your elite glass of scotch until 2AM but if you're feeling like switching it up, head over to The Beehive down the street where they host live entertainment, typically jazz based bands on weekend nights and some days during the week. Here they have an enormous wine list but our pick is the Peter Michael "L'Apres Midi 2012 Sonoma County Sauvignon Blanc.
Key Info: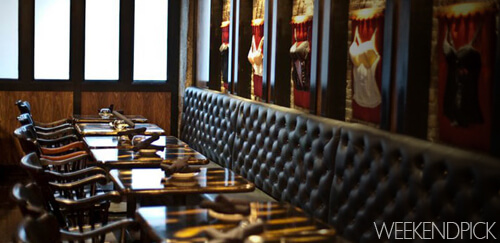 Stop 1: Stoddards | 48 Temple Place Boston | Open daily hours vary by day | Reservations recommended, but not required for dining only | (617) 426-0048
---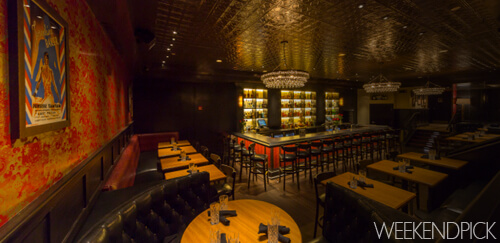 Stop 2: Wink & Nod | 3 Appleton Street Boston | Open daily till 2AM | Reservations recommended for dining only | (617) 482-0117
---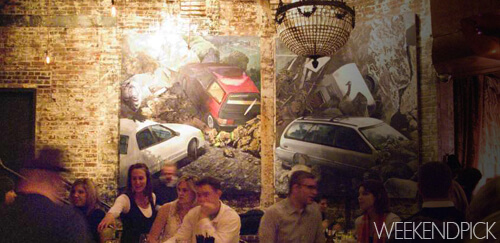 Stop 3: The Beehive | 541 Tremont Street Boston | Open daily hours vary by day | Reservations recommended for dining only | (617) 423-0069